King House Removals new look website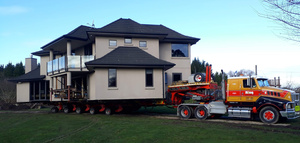 King House Removals have a new look website. Now you can see the latest projects by King House Removals, along with some of our more notable moves. We also have testimonials from some of our clients on the website and a bit more background on King House Removals.
King House Removals is a family owned and operated business with a strong history in the industry. With King House Removals designing and building their own specialised hydraulic lifting and steering trailer in 1977, an item that is now considered crucial equipment. King House Removals are also long-standing members of the New Zealand Heavy Haulage Association.
We don't just buy and sell houses for relocation, but we also remove houses for clients and undertake foundation repairs. Particularly after the Christchurch earthquakes. We sell a wide range of houses for sale and give us a call and talk about your requirements – if we don't have something for you in stock, we might have something suitable later and will call when we do!
Be sure to call us and let us know what kind of home you're after and we'll happily show you around our Christchurch or Invercargill sites, or call you when it's in stock.